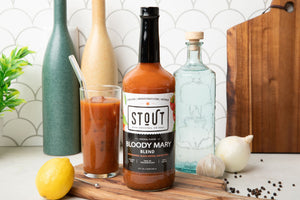 Handcrafted Cocktail Blends
Award-winning blends expertly crafted to elevate your cocktails. Made from natural ingredients with no preservatives. All vegan and gluten free.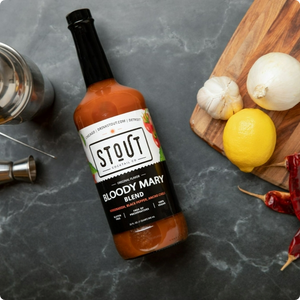 Bloody Mary Blend
Part tomato, part umami goodness - our award-winning Bloody Mary Blend is sure to become a staple at your brunch affairs. This signature blend of over thirty ingredients delivers just the right amount of spice and smoky flavor for a savory experience that will take your cocktails to another level.
Vegan, Gluten Free, & No Preservatives
Shop Bloody Mary Blend
margarita Blend
Your search for the perfect, handcrafted, ready-to-mix margarita blend is over. STOUT Margarita Blend boasts bold, all-natural grapefruit and lime flavors, complemented with our signature smokiness and just a touch of heat. With STOUT, you can enjoy restaurant-quality margaritas from the comfort of home.
Vegan, Gluten Free, & No Preservatives
COMING BACK SOON!